(See also: Training Events)
Astor Events Calendar
Holiday Fundraiser & Arts & Crafts Festival - December 4, 2015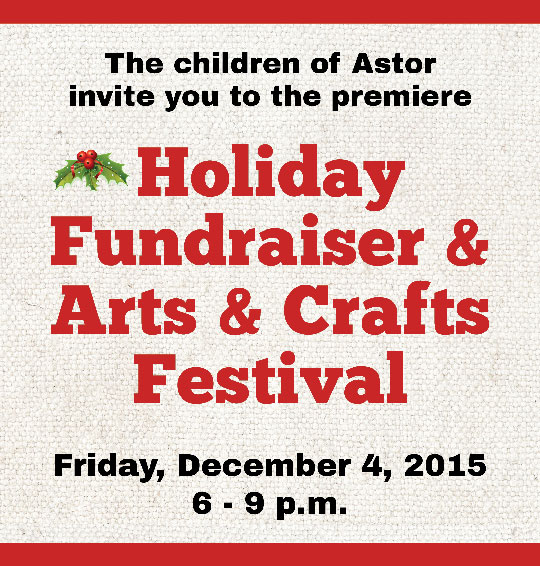 Showcasing children's artwork (curated by artist Patrick Madden) and high quality craft gifts for purchase. Enjoy delicious local food and beverages!
Enjoy a gala evening and holiday spirit for a donation of $50*, $75** or $100***
When:
Friday, December 4th, 2015
6 - 9 p.m.
Where:
Astor Services for Children & Families
6339 Mill Street
Rhinebeck, NY 12572
MAP
Price:
$50*, $75** or $100***
Pre-Purchase Paintings
Bid on Auction Items
RSVP:
Contact Samantha Lowe
(845) 871-1171
($30*, $55**, $80*** of your ticket price will go toward supporting Astor's children and family programs and is tax deductible to the extent permitted by law.)
The Children's Holiday Arts and Crafts Festival replaces our Sugar Plum Reception.
---
CONTACT US for tickets or information about an event.
see also: Training Events