American Psychological Association - Accredited
Psychology Predoctoral Internship Program
As part of its ongoing commitment to training and professional development, Astor Services for Children & Families offers an APA-Accredited Pre-doctoral Psychology Internship Program to six qualified candidates from APA-accredited programs in clinical, counseling or combined clinical-child/school psychology doctoral programs.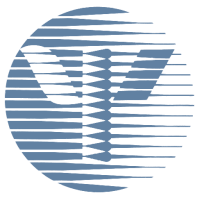 All six positions are full-time for twelve months, from the last full week in August, before Labor Day, through the end of the following August. The program includes a stipend of $24,024 in addition to a generous medical benefits plan.
Astor's Internship program has been accredited by the American Psychological Association since 1965: 47 consecutive years. The last site visit was in March 2011 with re-accreditation conferred for seven years. The next site visit will be in 2018.
Accreditation Information can be obtained from APA's Office of Program Consultation and Accreditation, 750 First Street, NE, Washington, DC 20002-4242 or (202) 336-5979.
Internship Program Overview:
Six intern positions, with three separate match numbers. Three interns are in rural Dutchess County, NY and three interns are in urban Bronx, NY.
Two Dutchess interns are at the Residential Treatment Center (3 days) and Poughkeepsie Clinic (2 days) — Match #148812
One Dutchess Intern is at the Residential Treatment Center (3 days) and School-age Day Treatment Program (2 days) — Match #148813.
All three Bronx interns are at Day Treatment (3 days) and Tilden Street Child Guidance Center (2 days) — Match #148814.
Intensive supervision (2-4 hours individual supervision, with average of 2 hours group supervision weekly)
Intensive clinical experience with opportunity to obtain broad experience with diverse population (race, culture, age, diagnosis and functional level)
Full year placement in training sites: three days in Residence or Day Treatment setting and two days in outpatient clinic
Opportunity to obtain supervised experience in several different modalities, including individual therapy, play therapy, collateral family therapy, milieu treatment, psychological assessment
Extensive didactic seminars on a wide range of current, clinically relevant topics
Exposure to evidence-based treatment approaches (PCIT, TF-CBT, Coping Power)
Interns receive a certificate at the conclusion of the internship program upon satisfactory completion of the following requirements: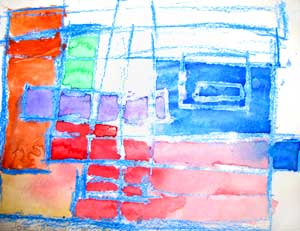 Completion of twelve months training per internship schedule.
Completion of all treatment and case documentation, and required paperwork responsibilities.
Completion of all testing responsibilities, including written reports, as assigned by the testing supervisor.
Participation in all seminars, required professional development activities, and any required seminar presentations (e.g. testing roundtable and one topic of choice).
Regular attendance at all scheduled supervisory and didactic activities.
Achieve an aggregate performance rating of at least "meets expectation" when averaged across all competencies and supervisors.
Performance Evaluation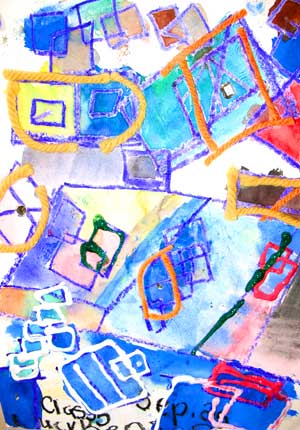 The performance of each intern is evaluated three times annually. Once at three months, at mid-year and end-of-year. Interns also provide an evaluation of their supervisors and aspects of the training program during the mid-year and end-of-year evaluations.
If an intern experiences problems with any aspect of their training, he/she may meet directly with the Director of Clinical Training and APA-Accredited Internship at any time to discuss the matter confidentially. Interns also regularly meet with the Director of Clinical Training monthly during seminar times and have opportunities to share experiences and concerns then as well. Usually informal procedures result in a satisfactory resolution of any complaint. Additionally, the internship program stipulates a formal grievance and due process procedure.
Application Process: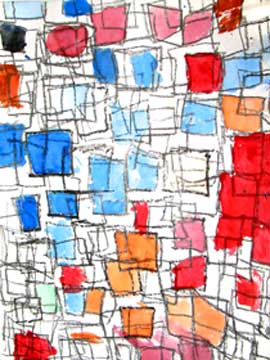 Application
Astor Services for Children & Families requires:
the APPIC application;
cover letter specifically stating which site(s) are being applied to;
three letters of recommendation;
copies of graduate school transcript(s);
curriculum vitae;
an integrated psychological assessment report of an anonymous client (child or teen) that includes cognitive and projective testing (including Rorschach) for consideration as the application.
One application can be used to apply to all three program sites but each site requires a separate match number and requires separate interviews. The deadline for applications is November 15th and applicants invited for interviews are notified by December 15th. In-person interviews are preferred, but other arrangements can be made on an individual basis.
All applicants matched must be cleared by an agency physical, the NYS Abuse Registry and fingerprint check prior to starting. Interns are required to have completed the ten (10) hour, on-line, TF-CBT training and have a certificate of completion prior to the starting date of the internship.
Any questions regarding the internship should be directed to:
Director of Clinical Training and APA-Accredited Internship
Astor Services for Children & Families
390 Crystal Run Road, Suite 107
Middletown, N.Y. 10941
845-673-4260 x232
Contact the Director of Training
More Information:
Read the 2013-2014 Internship Program for full details regarding the internship sites, populations served, and supervisor backgrounds.