Astor Training Events Calendar
"Families to Families"
A community conversation on Mental Health and positive future outcomes. Sponsored by Astor Services for Children & Families' Parent/Consumer Advocacy Board.
May 19, 2012
Location:
15 Mt. Carmel Place, Poughkeepsie, NY
Time:
1:00 - 5:00 PM || May 19, 2012
Workshop Description:
Our Parent/Consumer Advisory Board is made up of Family Advocates, parents and caregivers. During meetings they network, educate, support and share experiences to help others in similar situations.
Speaker: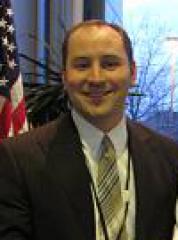 Michael Kelsey, Dutchess County Legislator, will speak at the conference. There will be interactive dialogue from the perspective of the families, a family panel, and a young person's viewpoints.
Fees:
This event has FREE ADMISSION
For registration information contact:
Trish Luchnick
tluchnic@astorservices.org
845-452-6077 x 112
---
"Changing the Odds, One School Day at a Time" w/ Mark Katz
David and Robert Crenshaw Training Fund*
Thursday, March 15, 2012
Location:
The Poughkeepsie Grand Hotel
40 Civic Center Plaza,
Poughkeepsie, NY
(845-485-5300)
Time:
10:00 AM - 4:00 PM || March 15, 2012
Workshop Description:
This training will focus on what researchers identify as important protective processes, sources of resilience and turning point experiences in the lives of those who overcame a range of adverse childhood experiences, some of which resulted in serious school related problems.
Dr. Katz will discuss ways in which these protective processes can be woven into a typical school day to effectively buffer children, youth and families exposed to similar risks and adverse conditions, including bullying and stigmatization. He will also offer parents and caregivers ways to work with their child after school hours to maximize building resiliency and to help establish protective processes.
Presenter: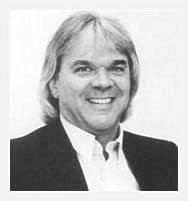 Mark Katz, Ph.D.
Dr. Mark Katz is a clinical and consulting psychologist in San Diego, CA and author of On Playing a Poor Hand Well (W.W. Norton & Co., 1997). He is the recipient of the 1998 Rosenberry Award, a national award given yearly by Children's Hospital in Denver, CO in recognition of an individual's contribution to the field of behavioral science.
Dr. Katz has been both a keynote and featured speaker at regional and national conferences. For the past 24 years, Dr. Katz has served as the Director of Learning Development Services, an educational, psychological and neuropsychological center in San Diego. Most recently, he has worked with colleagues from around the country on a federally sponsored multi-year media campaign designed to increase public awareness of bullying and other forms of school violence.
Fee:
$75.00
Make checks payable
Astor Services for Children & Families
Mail
Dr. Athena Drewes,
Astor Services for Children & Families
390 Crystal Run Road, Suite 107,
Middletown, NY 10941
Deadline:
March 8th
For more information:
845-673-4260x232
*The David and Robert Crenshaw Training Fund was created in 2009 to promote the continued training for Astor's employees and the wider community of service providers; all aimed to improve the lives of children and families. Dr. David Crenshaw is currently the Co-Chair of the Board at Astor Services for Children & Families. He has been associated with Astor since 1978 when he started work here as a Clinician, and was also the Director of Clinical Training and American Psychological Association (APA) Internship. The Training Fund brings in at least one nationally or internationally known expert, like Dr. Katz, each year. CONTACT US
---
"Simple Things That Save Lives with
High Risk/Suicidal Children and Youth"
March 1, 2011
Location:
The Poughkeepsie Grand Hotel
40 Civic Center Plaza,
Poughkeepsie, NY
(845-485-5300)
Time:
10:00am - 4:00pm || March 1, 2011
Workshop Description:
Assessing and responding to suicide risk is a frequent and challenging problem regardless of clinical setting. This workshop will cover the full spectrum of issues including:
providing a clear theoretical model for understanding suicidal ideation and behavior;
an empirically grounded assessment framework that integrates the essential core clinical competencies and markers of imminent risk;
a review and illustration of related clinical skills (e.g. how to talk to someone who is suicidal or the "suicide-specific inquiry");
a critical look at the utility of "no-suicide" contracts in clinical practice;
risk formulation using actual cases.
Empirical data reveals that "simple things" are effective with high-risk populations. Liability and ethical issues in clinical suicidology will also be discussed throughout the presentation.
The primary goal of this workshop is to provide the participant with the essential tools needed to accurately assess suicide risk and manage challenging scenarios in an effective fashion. Clinical demonstrations and case examples will be utilized.
Presenter: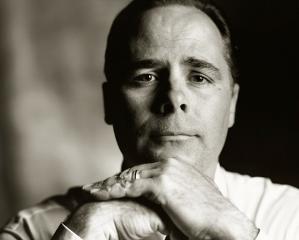 M. David Rudd, Ph.D. is Dean of the College of Social and Behavioral Sciences at the University of Utah and scientific director for the National Center for Veterans Studies at the University.
He completed his doctoral training at the University of Texas-Austin and completed a post-doctoral fellowship in cognitive therapy at the Beck Institute in Philadelphia under the direction of Aaron T. Beck. He is a Diplomate of the American Board of Professional Psychology and a Fellow of three professional societies, including the American Psychological Association (Division 12 and Division 29), the International Association of Suicide Research, and the Academy of Cognitive Therapy (a founding fellow).
Dr. Rudd is an active researcher with over 170 publications. He is currently conducting a $1.97 million clinical trial for suicidal soldiers at Fort Carson, Colorado.
He has authored several books, including Treating Suicidal Behavior (2001, Guilford, 2nd printing in 2004) and Suicide Science: Expanding the Boundaries (2001, Kluwer Academic Publishers), The Assessment and Management of Suicidality: A Pocket Guide (Professional Resource Press, 2006), The Interpersonal Theory of Suicide (with Joiner, VanOrden, & Witte) from the American Psychological Association Press, and the recently published Managing Suicide Risk in Primary Care (with Craig Bryan).
Fee:
$65.00
(includes continental breakfast, lunch and on-site parking.)
Make checks payable
Astor Services for Children & Families
Deadline:
February 23rd
Mail
Dr. Athena Drewes
Astor Services for Children & Families
13 Mt. Carmel Place, Poughkeepsie, NY 12601
For more information:
Phone: 845-452-6077 x112
---
"Collaborative Approaches to Helping Children and Families
in Difficult Situations"
Dr. Edith "Winx" Lawrence and Dr. William Madsen
Thursday, November 4th, 2010
Location:
The Poughkeepsie Grand Hotel
40 Civic Center Plaza,
Poughkeepsie, NY
(845-485-5300)
Time:
9:00am to Noon
Workshop Description:
Across North America, services for families are undergoing profound changes. Community agencies are searching for effective models that support strength-based, culturally responsive, empowering partnerships with families. This workshop examines two promising approaches to helping children and families in difficult situations. The workshop begins with brief descriptions of a Competence Approach to therapy and Collaborative Helping in order to familiarize participants with these different frameworks. Participants will then apply the ideas from these frameworks to a particular clinical situation in a detailed and structured format. Finally the presenters will respond to these applications and discuss the intersection and lessons from the day.
Presenters:
William Madsen, Ph.D. is the founder and director of the Family-Centered Services Project. He provides international training and consultation regarding collaborative approaches to working with youth and families. Dr. Madsen assists community agencies and government departments develop institutional practices and organizational cultures that support family-centered practice. He is the author of Collaborative Therapy with Multi-Stressed Families (2nd Edition) and Helping: Towards More Supportive Services.
Edith "Winx" Lawrence, Ph.D. is a professor at the University of Virginia, Department of Human Services, and practicing clinical psychologist. With her colleague, David Waters, she co-authored Competence, Courage and Change: An Approach to Family Therapy, which outlines a strength-based, empowering approach to working with families. Dr. Lawrence also developed the Family Inventory of Resources and Stressors. She also founded and directs the Young Women Leaders Program, a nationally recognized mentoring program for adolescent girls considered at risk.
For more information, or how to register, click here.
---
"Think Differently: A New Approach for Teaching, Treating and Parenting Adolescents with Behavioral Challenges"
Dr. Stuart Ablon
Tuesday, November 2nd, 2010
Location:
The Poughkeepsie Grand Hotel
40 Civic Center Plaza,
Poughkeepsie, NY
(845-485-5300)
Time:
8:00am to 2:45pm
Workshop Description:
Youth who exhibit non-compliant behavior present significant challenges to teachers, mental health professionals and parents. Challenging behavior has traditionally been thought of as willful and goal oriented which has led to approaches that focus on motivating better behavior using reward and punishment approaches. These often prove ineffective for a substantial percentage of our youth. This one day training will provide an alternate way to understand these challenging behaviors and an approach for working with these youth that reduces the frequency and intensity of noncompliant episodes. The approach is an evidence-based model that has been successfully employed across settings including classrooms, therapeutic facilites and homes.
Presenter: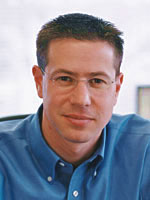 J. Stuart Ablon, Ph.D. is Director of Think: Kids in the Department of Psychiatry at Massachusetts General Hospital where he specializes in the treatment of explosive, inflexible, easily frustrated children/adolescents and their families. He is also Director of the Psychotherapy Research Program at MGH and Associate Clinical Professor of Psychology in the Department of Psychiatry at Harvard Medical School. He is the co-author of Treating Explosive Kids: The Collaborative Problem Solving Approach.
For Dr. Ablon's bio, click here.
For more information, or how to register, click here.
---
Trauma-Focused: Cognitive Behavioral Therapy
with Dr. Esther Deblinger, Co-founder and co-director of the NJ Child Abuse Research Education & Service (CARES) Institute
Thursday, November 19, 2009
Location:
The Poughkeepsie Grand Hotel
40 Civic Center Plaza,
Poughkeepsie, NY
(845-485-5300)
Time:
10:00am to 4:00pm
An advanced level training that will address multiple & complex trauma, avoidant children, ending treatment and complicated cases.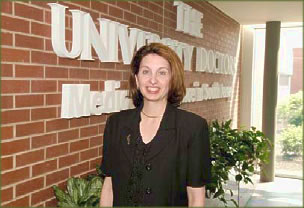 Dr. Esther Deblinger is the co-founder and co-director of the
NJ Child Abuse Research Education & Services Institute
and professor of clinical psychiatry at the University of Medicine and Dentistry of New Jersey (UMDNJ) - School of Osteopathic Medicine.
For Dr. Deblinger's bio, click here.
For more information, or how to register, click here or use the contact link below.
---
Donald Meichenbaum, Ph.D.
HOW TO MAKE AN AGGRESSIVE AND VIOLENT YOUTH: IMPLICATIONS FOR PREVENTION AND TREATMENT
Tuesday, March 25, 2008
Location:
The Poughkeepsie Grand Hotel
40 Civic Center Plaza,
Poughkeepsie, NY
(845-485-5300)
Time:
10:00am to 3:00pm
Contact us at the link below for details.
About The Presenter:
Donald Meichenbaum, Ph.D. is Distinguished Professor Emeritus from the University of Waterloo, Ontario, Canada, and presently Visiting Professor at the School of Education at the University of Miami. He is Research Director of The Melissa Institute for Violence Prevention in Miami, FL (www.melissainstitute.org and www.teachsafeschools.org).
He is one of the founders of Cognitive Behavior Therapy and in a survey of North American clinicians, Dr. Meichenbaum was voted "one of the ten most influential psychotherapists of the century." He has published extensively and has consulted internationally for various treatment centers including psychiatric facilities for children and adolescents, for deaf children and those with developmental disabilities, juvenile offenders, residential programs and community agencies. Another major area is his work with children with histories of victimization including Native populations and victims of natural and intentional trauma.
Workshop Description: Research indicates that aggressive behavior is relatively stable over the life course and that there are often early warning signs of such a developmental trajectory. Dr. Meichenbaum will provide a risk and protective factors Case Conceptualization Model of the multiple developmental pathways to aggressive and violent behavior and consider the implications for both treatment and prevention efforts.
Dr. Meichenbaum will highlight the heuristic value of a biopsychosocial life-span treatment perspective. The workshop will consider practical ways that clinicians, educators, pediatricians and community leaders can use evidence-based programs to alter the developmental course of high-risk children, youth and their families. This workshop will also highlight the role of gender differences, co-morbid disorders, especially the impact of victimization experiences on brain development, and the role of depression/suicidality, school-based behavioral and academic interventions, parent training, and ways to bolster resilience.
---
CONTACT US for more information about an event.
see also: Astor Events Calendar