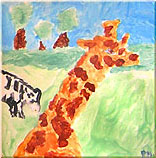 The purpose of The Children's Foundation of Astor (Ltd.) is to help children — especially those lives marked with poverty, mental illness, or abuse. The Foundation fulfills this purpose by generating support for the services provided by Astor Services and The Astor Learning Center.
The Children's Foundation of Astor —(formerly The Astor Home for Children Foundation) — is a non-profit, 501(c)(3) organization that receives, invests, and administers private support for Astor Services and the Astor Learning Center.
Our Work
Established in 1990, the Foundation is committed to securing funding for, and communicating the work of Astor Services, and The Astor Learning Center. We work to help Astor achieve its mission of providing high quality treatment and child development services for children and their families.
Each year, thousands of children and their families participate in Astor's programs — which range from early childcare to residential treatment, and community-based behavioral health — at over 25 sites in the Hudson Valley and New York City. Astor's programs aim to prevent and treat emotional disturbance and facilitate healthy development. Astor's staff value the inherent dignity of each child and provide compassionate and competent care as they work to help children find peace in what is often a very troubled life.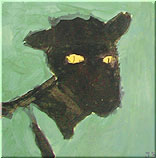 The Foundation is a vital partner in making this work possible through fundraising activities and careful stewardship of its assets. The Foundation secures and manages resources to support the quality, family-centered care and treatment that is the Astor hallmark.
Learn more about how you can help…
Donations and inquiries to the Children's Foundation of Astor can be mailed to:
The Children's Foundation of Astor
6339 Mill Street, PO Box 5005
Rhinebeck, NY 12572