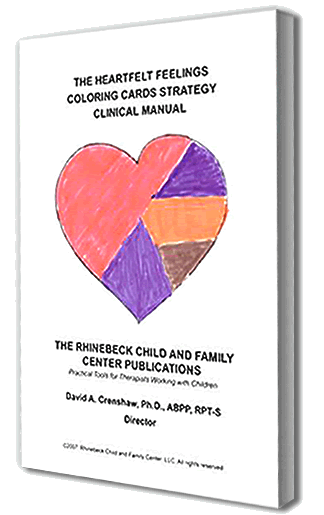 Heartfelt Feelings Coloring Cards sets for clinicians.
Astor is delighted to offer Dr. David Crenshaw's "The Heartfelt Feelings Coloring Card Strategy Clinical Manual and Coloring Cards Kit" for sale through our website.
All proceeds from the sale of these items go to The Children's Foundation of Astor.
More Details
The Kit consists of a printed and bound Clinical Manual and a set of 20 Expressive Cards and a set of 20 Relational Cards. We are very excited to be able to make the Heartfelt Feelings Coloring Card Strategies readily available to clinicians with the Clinical Manual and Card Sets combined in one ready-to-use package.

You may order the Kit which contains the manual, one set of 20 Expressive cards, and one set of 20 Relational cards. You may also order card sets individually.

Items ship by Priority Mail. A $5.80 shipping charge will be added for this item at checkout.