Hudson Valley
About Bridges To Health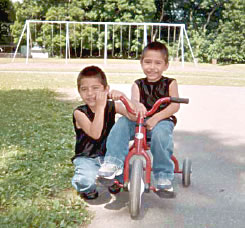 Bridges to Health is a program for children in foster care with complex medical, developmental or mental health conditions.
Services begin while your child is in foster care and can continue after your child leaves care. The goal is to support your situation and work closely with your family's needs.
Services Offered:
Health Care Coordination (case management and care coordination)
Skill Building
Family/Caregiver Supports and Services
Day Habilitation
Prevocational Services
Supported Employment
Planned Respite
Special Needs Community Advocacy and Support
Crisis Avoidance, Management and Training
Immediate Crisis-Response Services
Intensive In-Home Supports
Crisis Respite
Accessibility Modifications (for medically frail children)
Adaptive and Assistive Equipment (for medically frail children) Astor's Expertise
Astor Services for Children & Families and the Bridges to Health program have developed an expertise working with:
Children who exhibit behavioral difficulties.
Children who have caused sexual harm.
Children who exhibit dangerous behavior.
Adolescents who are looking to develop work skills.
Children who require trauma sensitive care.
Children working with Astor will be able to participate in monthly respite/skill building events and other special events. The team will also meet with a psychiatrist monthly to discuss any concerns about their clients.
Contact Us:
For more information or to make a referral to this program, contact:
Bridges to Health Program Director
5031 Route 9W
Newburgh, NY 12550
Tel: (845) 565-4824 ext. 100
Fax: (845) 565-4884
Additional Notes:
Bridges to Health Program brochure in Spanish (PDF file)
More Information:
Program brochure (PDF file)
Learn about Astor's other Hudson Valley Community-based programs: