Hudson Valley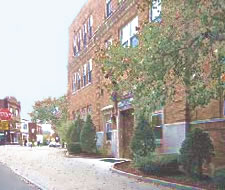 The preschool and school age day treatment programs (SADT) are intensive, highly structured, school-based treatment programs. An interdisciplinary team of trained professionals provides mental health and educational services to children aged 3 to 12 with severe emotional and behavioral problems.
The program uses a holistic approach for developing the social, emotional, and educational needs of the children through a nurturing and supportive environment.
Admission Process
Referrals are made to Preschool Day Treatment by the child's home school district Committee on Special Preschool Education (CPSE) and to School Age Day Treatment by the child's home school district Committee on Special Education (CSE). Children referred must be classified Emotionally Disturbed or have another classification that includes a significant emotional disturbance (e.g., multiply disabled or other health impaired.) We do not serve children classified as Autistic or those with severe cognitive/developmental delays.
The Astor intake coordinator meets with the family and child to set up a visit to the program. At that time the family can decide if they are comfortable with the placement and the program can decide if the child is appropriate for the program.
The family completes the necessary paperwork and returns it to the program. Once the paperwork is complete, the program director sets a start date with the CSE. The CSE arranges for transportation.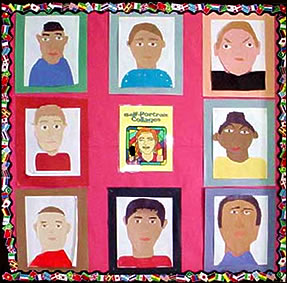 Services Offered:
Education: Our program provides an academic program that follows New York State curriculum guidelines and is individualized to the learning needs of the child.
Summer Program: All children are required to attend our 6-week summer session which continues our academic program with additional field trips and other special events.
Mental Health Services: Each child receives both individual and group therapy once a week during the school day. In addition the child's therapist provides the family with family therapy and/or parent counseling on a regular basis.
Psychiatry Services: The psychiatrist is available two days a week to provide evaluation and prescribe medication when indicated.
Nursing Services: Our nurse works closely with the psychiatrist and therapists to address the medical needs of the children in the program.
Occupational therapy: Our program accommodates occupational therapy when it is included in the child's IEP.
Speech therapy: Our program has a speech therapist on staff to provide both assessment and therapy services to children for whom it is indicated.
Behavioral Support: Our program employs three full-time behavioral support counselors whose primary task is to help deescalate children who are upset and provide support so that the child can return to the program as quickly as possible.
Contact Us:
For more information or to make a referral to this program, contact:
SADT Program Director
15 Mt. Carmel Place
Poughkeepsie, NY 12601
Tel: (845) 485-8901 ext. 145
Fax: (845) 485-4390
Additional Notes:
SADT: Smart Schools Bond Act  – Astor Learning Center (Residential)
SSBA SADT – Smart Schools Bond Act – School Age Day Treatment
More Information:
Program brochure (PDF file)
Learn about Astor's other Hudson Valley Community-based programs: