Astor operates many community-based educational and mental health programs at facilities throughout the New York State Mid-Hudson Valley Region and the Bronx, NY. For children and adolescents with moderate to severe behavioral health problems, our clinics provide a wide range of counseling, treatment and education services.
Astor's outpatient behavioral health centers and day treatment programs are licensed by the New York State Office of Mental Health. Our facilities provide help to seriously emotionally disturbed children and adolescents, and offer a planned combination of evidence-based treatment services.
Clinic Services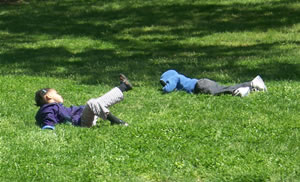 Clinical services are provided by members of Astor's licensed professional staff.
Family participation in both treatment planning and the treatment process is important. Astor focuses on each family's strengths in order to develop and implement an individualized treatment plan. Steps are identified which will help strengthen each family's ability to reach the goals of their plan which uses treatment, counseling and special education services for positive outcomes.
The Pathways to Healthy Living Program provides a holistic approach for treating sexual harm by youth using evidence-based practices. Our goal is to help youth and families heal from pain that has led them into treatment, and help the youth lead a healthy, productive life free from causing harm.
This program offers:
assessment and treatment planning
a combination of family, individual, and group therapy
a psycho-education group for the non-offending parents
a safety plan based on a Home Safety Assessment
assistance in the development of a support network for youth
coordination and collaboration between other service providers/probation
services to assist the family with reconciliation, family reunification and restorative justice.
Parent Child Interaction Therapy (PCIT) is an empirically-supported treatment for children ages 2-7 who engage in oppositional and defiant behaviors. The emphasis is on improving the quality of the parent-child interaction and changing the undesirable patterns. Parents are taught skills to establish a secure and nurturing relationship, and the child learns to improve their social skills while decreasing negative behaviors.
Astor's clinical treatment centers provide services during the day, after school and in the evening.
Who We Serve
Astor's Community-Based Services are available to emotionally disturbed children and adolescents up to 18 years of age, or 21 if still in school and living at home with their families. All services are offered without regard to race, gender, income, national origin, sexual orientation, or religion.
Core Values For Working With Children
All families have strengths.
Families deserve to be treated with dignity and respect.
The type and degree of support each family needs vary throughout the life span.
Diversity is an important and valuable reality in our society.
Families need coordinated services from agencies using a similar approach.
Families should choose their own goals and the methods to achieve them.
The system of care for families should be child-centered and family-focused, with the needs of the child and family dictating the types and mix of services.
Learn more about our: