This plan demonstrates our
strong commitment to honesty,
responsibility and appropriate conduct
Plan Overview
Astor Services is dedicated and committed to meeting high ethical standards and compliance with all applicable laws in all activities regarding the delivery of health care through its licensed and certified facilities. It is our goal that our established Compliance Program will assist the Agency in fulfilling its fundamental vision, mission, and values.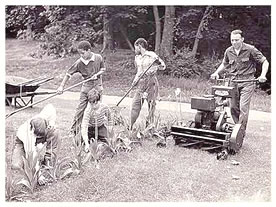 Our organization has adopted this Corporate Compliance Plan to comply with the provisions of the Deficit Reduction Act of 2005, NYS Office of Medicaid Inspector General Work Plan, Social Services Law 363-d, and the Office of Inspector General of the Department of Health and Human Services. Specifically, Appendix A to this Policy includes detailed information concerning the Federal and State False Claims Acts along with Federal and State laws protecting whistleblowers and providing for criminal and administrative penalties and sanctions in the health care arena. This Policy describes our procedures for detecting and preventing fraud, waste and abuse.
It is the purpose of this plan to organize our resources to resolve payment discrepancies and detect inaccurate billings as quickly and efficiently as possible, and to impose systemic checks and balances to prevent future recurrences of any such findings.
Plan Benefits
Benefits of our Compliance Program include,
but are not limited to the following:
Demonstrates to the employees and community at large our strong commitment to honesty, responsibility and appropriate conduct.
Develops a system to encourage employees to report potential problems that may be detrimental to the client and the Agency.
Develops procedures that allow for a thorough investigation of alleged misconduct.
Develops procedures for promptly and effectively conducting internal monitoring and auditing which may prevent non-compliance.
Through early detection and reporting, minimizes the risk to the Agency and, thereby, reduces our exposure to any civil damages or penalties, criminal sanctions or administrative remedies.
Need to report a compliance concern? 
Call our Corporate Compliance & Privacy Hotline 1-866-293-0031
(dial *67 before the number to remain anonymous)
To read the entire Corporate Compliance Plan, click this link:
Astor's Corporate Compliance Plan (PDF file, 51 pp.) [rev. 11/2022]
Request Medical Records
The Medical Records Department at Astor Services maintains documentation of each client's care. It is the responsibility of Astor Services to protect the confidentiality of the client's medical record. Any information contained in the medical record is confidential and protected by federal and state law. Therefore, client information may only be released upon receipt of an appropriate HIPAA authorization or valid subpoena/court order.
To request your medical record in person, by mail, email or fax, a copy of a photo ID is required.  Clients (or their parents/guardians, if minors) will be furnished with a copy of their record upon receipt of completed Astor Services Authorization to Obtain/Release Information Form (available below).
Agency Authorization to obtain and release information – English
Agency Authorization to obtain and release information – Spanish
Requests for records and authorizations may be requested through this webform, or faxed to (845) 876-6995.
Record requests are typically completed within two weeks of receipt of request but may be delayed up to 30 days as permitted by law (HIPAA).
HIPAA Privacy Practices
Notice of Privacy Practices in accordance with the Health Insurance Portability & Accountability Act (HIPAA)
Notice of Privacy Practices – English (PDF)
Notice of Privacy Practices – Spanish (PDF)
FERPA Bill of Rights
Notice of Parent's Bill of Rights and the Family Educational Rights and Privacy Act (FERPA)
Notice of Parent's Bill of Rights – English (PDF)
Notice of Parent's Bill of Rights – Spanish (PDF)