Doctoral Internship in Clinical, Behavioral Service, Psychology
Accredited by the Commission on Accreditation* of the American Psychological Association
Appic Program Codes: 148812 & 148814
Program Description & Overview — 2023-2024
Program Purpose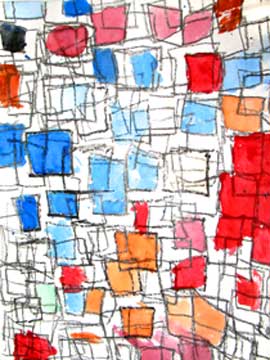 Astor Services offers an 1850-hour (minimum), APA Accredited one-year, pre-doctoral internship in clinical, behavioral service, psychology to five qualified graduate students from clinical, counseling, school or combined child/clinical-school psychology programs. The primary goal of the Astor internship program is to prepare interns for future clinical practice as entry-level professional psychologists who can work competently with children, adolescents, and families.
Agency Overview
The educational philosophy of Astor's clinical, health service, psychology internship program is based on a Practitioner-Developmental-Apprentice model with scholarly pursuit. This model is based on a training mission emphasizing direct clinical practice consistent with the tradition of professional psychology training in the United States (practitioner), facilitating the transition from intern to professional psychologist (developmental), and providing consistent guidance for quality clinical service delivery, as well as personal and professional growth (apprentice). Review of the research literature, integration of evidence-based treatment, and program evaluation/design projects (Scholar) rounds out the internship. Taken together, each of these categories builds upon an intern's prior training in psychology and provides a training experience that is sequential, cumulative, and graded in complexity.
Astor is committed to structuring training experiences that provide professional development for both staff and students. All of our trainees become integrated members of the psychological services department, attending in-services and training seminars alongside staff members.
At the core of Astor's mission is service delivery. In addition, professional psychology training emphasizes direct clinical work. Therefore, clinical practice is the primary medium that fosters the educational and professional growth of interns while they are at Astor. The primary focus and purpose of the Astor internship program is to assure breadth, as well as quality of training in regards to an array of professional practices.
One-Year Full Time Requirement
Astor Services internship is a full-time (40 plus hours per week), 12 month program from August 21, 2023 through August 19, 2024. To successfully complete the internship, interns are required to complete a minimum of 1850 hours of work. Interns are in both of their placements for the entire year.
Respect for Cultural and Individual Differences
Astor is an equal opportunity employer with a strong commitment to providing an environment that is free from all forms of discrimination and harassment. Compliance with all applicable City, State or Federal laws prohibiting discrimination and harassment affirms our pledge to providing an environment that supports dignity, productivity and creativity.
Astor serves a highly diverse population. Astor values trainees from diverse backgrounds and makes every effort to recruit intern candidates, graduate trainees and staff from a diverse background. This program strongly encourages applicants from diverse cultural backgrounds, and APA Minority Fellows, to apply to our program.
Consistent with APA's Multicultural Guidelines, the internship program offers interns the opportunity to expand their understanding of the impact of their own cultural and diverse individual differences on their work with clients, and the impact of these cultural and diverse factors on their clients' work with them. This is achieved through the agency's personnel policies, the internship and agency's didactic programming, the issues discussed and processed in supervision and training seminars, and the experience of working with the agency's client population which represents a diverse population.
Understanding human diversity issues is an integral part of the training program provided to interns. Competency in this area is one of the core goals of the internship program.
Astor Internship Accreditation History
Astor's Doctoral Internship program has been accredited by the American Psychological Association since 1964, 58 consecutive years! Astor's mission is to serve underprivileged and under-resourced populations. Astor is dedicated to the training of staff, doctoral psychology interns, and other discipline trainees, in order to provide the highest quality care possible for our clients and families.
The last site visit was in July 2018 with re-accreditation conferred for three years, extended until our next re-accreditation site visit scheduled to occur in 2023.
Questions related to this program's accredited status should be directed to the
Commission on Accreditation:
Office of Program Consultation and Accreditation
750 First Street, NE, Washington, DC 20002-4242.
Phone: (202) 336-5979
Email: apaaccred@apa.org
Web: www.apa.org/ed/accreditation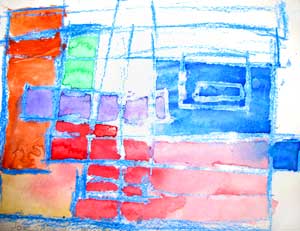 This program adheres to APA principles and guidelines for its policies regarding intern selection, admission requirements, evaluation and due process. This internship site agrees to abide by the APPIC policy that no person at this training facility will solicit, accept or use any ranking-related information from any intern applicant.
No formal complaints and/or grievances have been filed against the program and/or against individuals associated with the program since its last accreditation site visit.
Internship Program Overview
Five intern positions, with two separate match numbers. Two interns are in rural Dutchess County, NY and three interns are in urban New York City area of the Bronx, NY.
Two Dutchess interns are at the Residential Treatment Center and Facility, 6339 Mill Street, Rhinebeck, NY (3 days) and 46 Lincoln Avenue, Poughkeepsie (NY) Clinic (2 days). These placement sites are for the full year – Match #148812.
All three NYC interns are at Day Treatment at 516 East Tremont Avenue, Bronx, NY (3 days) and 750 Tilden Street, Bronx, NY Child Guidance Center (2 days). These placement sites are for the full year – Match #148814.
Intensive supervision (2-3 hours individual supervision, with average of 2 hours group supervision weekly with licensed psychologists).
Extensive clinical experience with an opportunity to obtain broad experience with diverse population (race, culture, age, gender, diagnosis and functional level).
Opportunity to obtain supervised experience in several different modalities, including individual therapy, child/play therapy, group/skills therapy, collateral family therapy, milieu treatment, crisis prevention/intervention, social skills training/group therapy, psychological assessment, program design and evaluation, and supervision experience of graduate student or with assisting clinical staff.
Didactic seminars on a wide range of current, clinically relevant topics.
Exposure to evidence-based treatment approaches (such as PCIT, TF-CBT, Trauma Systems Therapy, CARE, DBT).
Opportunities for program design and evaluation and supervision experiences.
Interns receive a certificate at the conclusion of the internship program upon satisfactory completion of delineated professional competencies on bi-annual supervisor evaluations, along with the following requirements (see full internship description):
Completion of twelve months training per internship schedule.
Completion of all treatment and case documentation, and required paperwork responsibilities.
Completion of all testing responsibilities, including written reports, as assigned by the testing supervisor, up to 2-3 full batteries, and additional testing if time allows.
Participation in all seminars, required professional development activities, and any required seminar presentations (e.g. testing roundtable and one topic of choice).
Regular attendance at all scheduled supervisory and didactic activities.
The performance of each intern is evaluated three times annually. Once at three months (November), then again at mid-year (March) and finally at the end the internship (July). Interns also provide an evaluation of their supervisors and aspects of the training program, as well as self-evaluation, during the mid-year and end-of-year evaluations.
If an intern experiences problems with any aspect of the training program, the intern may meet directly with their supervisor or the Director of Internship at any time to discuss the matter confidentially. Interns also meet regularly with the Director of Internship and have opportunities to share experiences and concerns then as well. Usually informal procedures result in a satisfactory resolution of any complaint. Additionally, the internship program stipulates a formal grievance and due process procedure.
INTERNSHIP PROGRAM TABLES
Internship Admissions, Support and Initial Placement Data
Date Program Tables updated: September 2022
Internship Program Admissions
THE APPLICATION AND INTERVIEW PROCESS
Application:
The Internship program requires the APPI Online and participates in the APPIC Internship Matching Program. Applicants can download an Applicant Agreement from the Matching Program website at: www.natmatch.com/psychint. Instructions for completing the Online Application for Psychology Internship (APPI) may be obtained from the APPIC website at http://www.appic.org. Astor is not permitted to accept printed copies of applications. The APPIC Program Code for Dutchess County Residential/Clinic track is 148812 and the Code for the Bronx Day Treatment/Clinic track is 148814. This site agrees to abide by the APPIC Policy that no person at this training facility will solicit, accept or use any ranking-related information from any intern applicant.
Applicants must have completed a minimum of 500 hours of practicum clinical experience in clinic, school, inpatient, hospital or residential settings with children or adolescents and a minimum of 50 hours of assessment experience with children or adolescents in order to be considered for an interview.
Astor Services requires:
the APPIC application
cover letter specifically stating which site(s) are being applied to
three letters of recommendation
copies of graduate school transcript(s)
curriculum vitae
a final copy of an integrated psychological assessment report of a de-identified/ anonymous child or adolescent client that includes cognitive and projective testing that was completed while on externship. Identifying information of the client must be deleted from the report.
Applicants with valid Green Cards to enter and study in the United States are invited to apply, but must have proper up-to-date and complete documents at the time of interview. US Citizenship is preferred.
The deadline for applications is November 11th and applicants who are invited for interviews are notified by December 15th. If accepted to interview at both internship placements, two separate interviews may occur – one for the Bronx and one for Dutchess County, with the ability to have an open application in both programs but interview with only one. Interviews are held remotely in January. In the event of technical difficulties, we will do our best to make sure each intern feels that they have been treated fairly.
Interview Process:
Applicants selected for an interview will receive e-mail notification by December 15, 2022.
Interview format is the same for both Bronx County and Dutchess County internship placements.  It includes general program orientation with introductions, individual interview with one staff member, a group Q + A with the Internship Director, a group Q + A with current interns, and a slideshow with many visuals for applicants to best understand the internship.
Instructions for scheduling interviews will be included in the acceptance for interview notification e-mails.
PLEASE NOTE: A CAR IS REQUIRED FOR THE DUTCHESS INTERNSHIP PROGRAM.
All applicants matched must be cleared by an agency physical, the NYS Abuse Registry and fingerprint check prior to starting. Interns are required to have completed the ten (10) hour on-line, TF-CBT training and ten (10) hour on-line PCIT training. Certificates of completion need to be submitted prior to the starting date of the internship.
Any questions regarding the internship should be directed to Jennifer Brody, Psy.D., the Director of the Internship

Total Direct Contact Intervention Hours Y Amount: 500
Total Direct Contact Assessment Hours Y Amount: 50

Financial and Other Benefit Support for Upcoming Training Year
| | |
| --- | --- |
| Stipend for Full-time Interns | $35,318.00 |
| Program provides access to medical Insurance for interns | Yes |
| Trainee contributes to cost required | Yes |
| Coverage of family member(s) available | Yes |
| Annual Paid Personal Time Off (PTO) | 4 days |
| Vacation Time | 4 weeks *1 |
| Annual Paid Sick Leave | 12 days *2 |
| Extended unpaid leave in event of medical conditions and/or family need in excess of personal time and sick leave | Yes |
| Other benefits | 13 paid holidays |
*1 – (those interns in the Bronx day treatment setting take their vacation the same time as the school calendar year breaks)
*2 – (and cannot be used as vacation time or time off)
Interns are included in special agency-wide clinical trainings, clinical seminars and invited to attend the annual New York State Association for Play Therapy conference. Interns are required to use personal time for any outside training, dissertation work, defense or graduation requests.
Initial Post-Internship Positions 2018-2021 (updated 9/22)
| | |
| --- | --- |
| Total # of interns who were in the preceding three cohorts | 15 |
| Total # of interns who did not seek employment because they returned to their doctoral program and are completing their doctoral degree | 1 |
|   | Post-Doc (PD) | Employed (EP) |
| --- | --- | --- |
| Community mental health center | 0 | 3 |
| Federally qualified health center | 0 | 0 |
| Independent primary care facility/clinic | 0 | 0 |
| University counseling center | 0 | 0 |
| Veterans Affairs medical center | 0 | 0 |
| Military health center | 0 | 0 |
| Academic health center | 0 | 0 |
| Other medical health center or hospital | 0 | 1 |
| Psychiatric hospital | 0 | 0 |
| Academic university/department | 0 | 0 |
| Community college or other teaching setting | 0 | 0 |
| Independent research institution | 0 | 0 |
| Correctional facility | 0 | 0 |
| School district/system | 0 | 2 |
| Independent practice setting | 0 | 8 |
| Not currently employed | 0 | 1 |
| Changed to another field | 0 | 0 |
| Other | 0 | 0 |
| Unknown | 0 | 0 |
TRAINING LOCATIONS
Due to COVID-19, each site is functioning differently with regard to in person or remote service delivery. Best practice standards based on state and federal guidelines are being upheld to ensure the health and safety of employees and interns, all considered "essential workers." Working conditions are subject to change in response to the fluid circumstances.
There are 5 full-time internship positions for 2 different match-site programs where trainees treat a diagnostically and culturally diverse population of children, teens and their families. Interns remain in the same program sites for the full year.
Two interns work full-time in rural Dutchess County split between the Residential Treatment program at 6339 Mill Street, Rhinebeck, NY, with children aged 5 to 13 years of age, three days a week, and two days a week in the Poughkeepsie Outpatient Clinic at 46 Lincoln Avenue, Poughkeepsie, NY, with children aged 0 to 26 years, and their families (APPIC Program Code 148812).
Three interns work in an urban setting in the borough of the Bronx in New York City split between Day Treatment (3 days) at 516 East Tremont Avenue with children aged 5 to 13 years and the 750 Tilden Street Child Guidance Counseling Center setting (2 days) with children aged 0 to 26 years. (APPIC Program Code 148814).
The best preparation for this internship program is a strong general background and demonstrated interest with either a child and/or adolescent population, with extensive clinical experience, preferably with severe emotionally challenged clients in a day treatment or hospital or residential setting. A minimum of 500 hours of practicum clinical experience in child and adolescent treatment and minimum of 50 hours of child/adolescent cognitive and projective assessment is necessary for application consideration and for interviews.
The Residence, Day Treatment and Clinic training settings are described in detail in the Full 2023-2024 Internship Program document (below).
Applicants may submit one application to apply to both program sites but must indicate their preference in a cover letter that is part of the APPI online application.
Applicants with valid Green Cards to enter and study in the United States are invited to apply, but must have proper up-to-date and complete documents at the time of interview. US Citizenship is preferred.
Each site requires a separate match number ranking.
Any questions regarding the internship should be directed to:
Jennifer Brody, Psy.D.
Director of APA-Accredited Doctoral Internship
Poughkeepsie Clinic
Astor Services 
46 Lincoln Avenue
Poughkeepsie, NY 12601
Fax: (845) 471-7099
Cell: (845) 663-4042
Training Inquiries
Read the full 2023-2024 Internship Program document (PDF) for complete details regarding the internship, placement sites, populations served, completion criteria, and supervisor backgrounds.
*Commission on Accreditation, 750 First Street, NE, Washington, DC 20002-4242
(202) 336-5979
(202) 336-6123 TDD