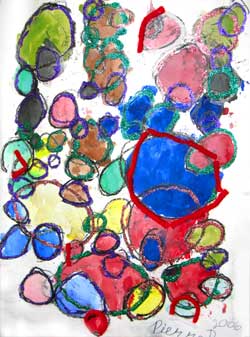 Astor Services for Children & Families was founded in 1953 to provide residential treatment to emotionally disturbed children as an alternative to hospitalization. Since that time, the agency has evolved and expanded and currently provides a broad array of residential, community and preventive services using a strength based treatment approach. With program sites located in both rural and urban environments (Dutchess County, Orange County and the Bronx) the agency serves a population that is diverse with respect to race, religion, ethnicity and socioeconomic background. Astor Services for Children & Families is accredited by the Joint Commission on Accreditation of Healthcare Organizations.
Astor Services for Children & Families is able to offer Master's level Psychology Students (in School, Counseling and Community, and Clinical Psychology) a non-paid practicum experience. Because Astor has a competitive doctoral psychology internship program, accredited through the American Psychological Association, the term intern is restricted solely for the doctoral-level psychology intern placements. Consequently, the term extern or externship is utilized for the non-paid practicum experiences of master's level psychology students. Students sign all documents with their name and the title of "Mental Health Counselor Extern".
Depending on the training requirements of the college or university and interest of the student, students may be placed at one of two counseling centers (at either Red Hook or Poughkeepsie), or at Astor's Early Childhood program in Poughkeepsie.
Counseling Centers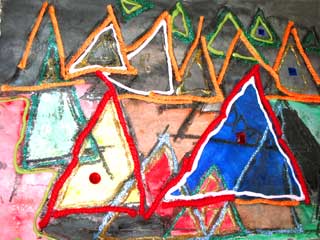 Astor Services for Children & Families has Counseling Centers and several satellite clinics in Dutchess County. The Counseling Center located in Red Hook, NY is in a rural area, with the client population comprised of more middle class families as well as migrant families. The Counseling Center in Poughkeepsie, NY, is in a small city within the surrounding rural community. The client population is varied, and includes working class families, middle class families, as well as families on public assistance. At both counseling centers, the extern is part of a multidisciplinary team that includes psychologists, social workers and psychiatrists, to provide a variety of consultative and direct treatment services to the child and adolescent clients and their families. Both clinics serve varied populations with many of the families facing multiple challenges including poverty, separation and divorce, domestic violence, and substance use issues. Many of the children present with difficulties in the home, school and social domains. The treatment philosophy is oriented toward the involvement of the family in the treatment process. Treatment modalities include individual, family and group therapy. Therapeutic orientations include psychodynamic, cognitive-behavioral, social learning, and family systems approaches.
Early Childhood Programs
The Astor Early Childhood Programs offers Head Start and Early Head Start to low-income and special needs children from birth to age five across seven Dutchess County locations: Poughkeepsie, Wingdale, Millerton, Beacon, Salt Point, Wappingers Falls, and Pine Plains. More than 90% of the children live at or below the poverty line as established by the federal government.
In addition to Head Start and Early Head Start, which serve a combined population of 525 children, we offer postpartum depression screening and referral services through our Maternal Mental Health Pilot Project. Funded by the Maternity and Early Childhood Foundation, this project serves women of all income levels who are pregnant or have given birth in the past twelve months. As part of the grant requirements, we also provide feedback to parents about their baby's development in the areas of adaptive and social-emotional functioning.
This externship will allow master's level counseling students learn interviewing, assessment, referral, and program evaluation skills. A master's level school psychologist with more than 20 years experience in the field provides the supervision. As of this writing, the position is only available to applicants who are able to complete their externship requirements before July 31st, 2007.
Training Opportunities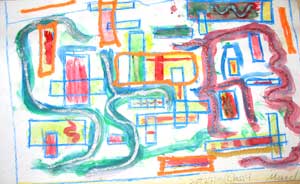 Externs are able to attend the bi-weekly in-service clinical seminars offered by Astor. Topics vary from ethical and cultural issues to discussion of cases, and a variety of treatment modalities including play therapy and evidence-based modalities. Occasionally there are opportunities to attend other agency-wide training, pending approval of the supervisor and time-availability of the student.
Supervision
Externs receive at least one hour of weekly individual supervision with a licensed supervisor (Psychologist or Social Worker) or experienced Master's level supervisor depending on the amount of placement hours and requirements of the student's program.
Application Requirements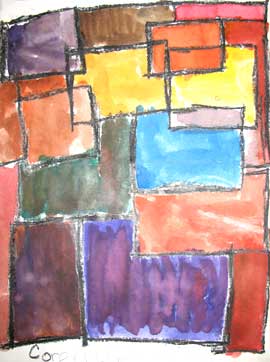 All students must be cleared by the NYS Child Abuse Registry, as well as have fingerprint clearance prior to beginning any placement. Placement is contingent on successful clearance. All students receive an Astor photo identification and swipe card, as well as orientation to the agency's child abuse identification and reporting requirements, fire and safety orientation, and placement program orientation prior to starting their placement. Orientation includes review of grievance and dismissal procedures as well as the student signing Astor's Confidentiality Agreement. All students receive a three-month evaluation, and final evaluation of their placement performance.
All students must have a letter of eligibility and authorization submitted by their college or university program director. Students must be currently enrolled in their program, for liability purposes. Interested applicants need to submit a cover letter stating their interest in receiving an externship, the type of placement site they are interested in, as well as the number of hours of training required and any special training needs for their placement. They should also submit a resume with their cover letter. Letters and resume should be sent to:
Director of Clinical Training
Astor Services for Children & Families
13 Mt. Carmel Place
Poughkeepsie, NY 12601
The application will be reviewed and the student contacted. An interview will then be scheduled for the student to meet the supervisor. Due to the limited number of placements available throughout the academic year, students are encouraged to put their applications in as soon as possible. Selection of students for externship placement is based on matching student-interest and experience with program needs.