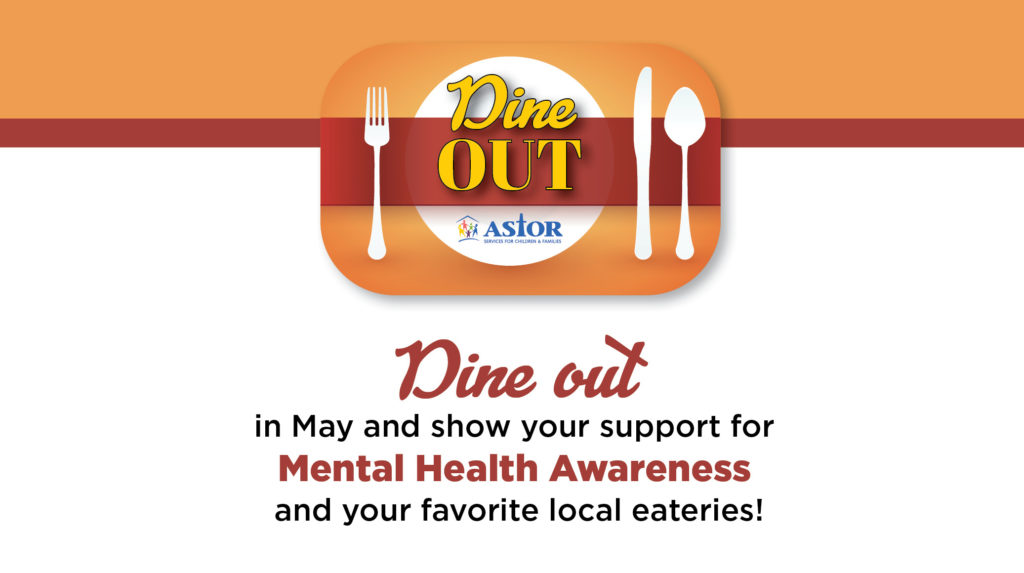 During the month of May we are asking local restaurants, coffee shops and other fine confectioners in Rhinebeck, Red Hook and Dutchess County to join Astor in raising awareness for Mental Health.
Since the start of the pandemic, we have witnessed the national effects on restaurants and small businesses as well as those that are in our very own backyard!  So many of our local businesses suffered financially due to Covid and our hope is that by teaming up, we can assist in boosting sales for participating partners as well as raising awareness to the ever important subject of Mental Health.
By partnering with Astor, you will be showing your support for the over 30 locations we have to serve this community and your dedication to Mental Health Awareness. All monies raised will go towards support funds to assist with emergency needs such as: food insecurities, shelter, and basic immediate needs.
How restaurants can join in:
By choosing to "host" or market a specific date exclusive to
Mental Health and Astor's marketing will reflect:
Participating Restaurant is proud to partner with Astor Services on <Date to be decided by participant, between 4pm-8pm> a portion of proceeds raised during that time will be donated directly to Astor Services
Or by making a one-time donation of en lieu of percentage of sales or hosting on a specific date/time period
 Or any way your establishment feels comfortable supporting
Astor will be marketing participating restaurants through its social media platforms, website, and newsletter
Branding will be provided for restaurants/businesses to place in window or at check-out counters highlighting your partnership and your efforts to raise awareness for Mental Health and show your support of Astor!
All partners will be highlighted in Astor Magazine this fall.
For more information or to sign up, please call Richmond Arce (845) 594-6682
Date:

Saturday May 1, 2021