Astor knows, as data has proven, that children need a good start in life. The better the start, the more likely it is that children will be successful in school and be emotionally and physically healthy.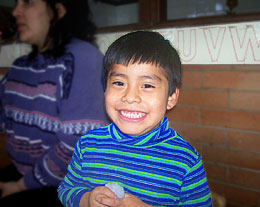 Since 1978, Astor has been a leader in the field of Early Childhood Development. Our philosophy is deeply rooted in providing quality, comprehensive child care — that is, our Early Childhood Programs not only benefit children, but their entire family.
In the Bronx, NY, Astor's Lawrence F. Hickey Center for Child Development provides a unique set of services for pre-schoolers. In the Mid-Hudson Valley, Astor operates all of the Head Start Programs in Dutchess County. 
Learn more about: