Astor Services: Bronx, NY Early Childhood Programs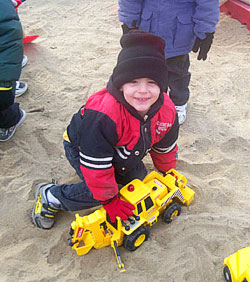 Located at 4010 Dyre Avenue, the "Little Red Schoolhouse" was built in 1877 as a two-room public school (P.S. 15) and has always been known in the community by this name. The building was placed on the National Register of Historic Places in April 1981.
Astor Services for Children & Families purchased the school in 1991 and renamed the building, The Lawrence F. Hickey Center for Child Development. It is licensed by the New York State Office of Mental Health as a children's day treatment program and approved by the New York State Education Department to provide special education and assessment services to children.
Thanks to this NYS funding, children receive a comprehensive array of services at no cost to their families. The program is approved to serve 40 children and is always at capacity. Over 80% of the children are from families at/below the poverty line.
Services Offered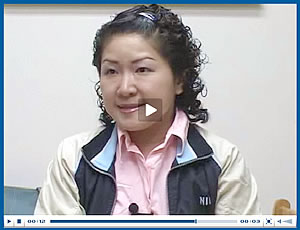 Learn what others think of our program. (~ 30 sec.)
Astor Services provides cognitive behavioral treatment, special education, speech and language, and occupational and physical therapies. Other assessments may include hearing, vision screening and physical health. Children are helped by psychologists, child psychiatrists, nurses, social workers, teachers with early childhood experience and/or special education training, and health care professionals.
Referrals are accepted from a number of resources including early intervention programs, day care centers, parents and pediatricians.
The Center also runs an interactive Parent Support Program which meets weekly to discuss a variety of parenting and child development issues.
Lawrence F. Hickey Center Early Childhood Program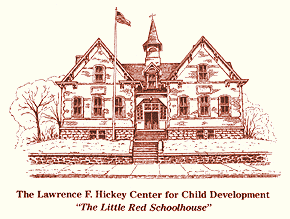 The Lawrence F. Hickey Center for Child Development was developed to meet the emotional and cognitive needs of a special group of 3 – 5 year old children. These children display serious emotional disorders accompanied by an inability to learn or respond to structure and have difficulty getting along with others. They are typically rejected from nursery programs and kindergarten after an initial assessment or after only a few short weeks of enrollment.
The primary goal of the Therapeutic Nursery Program is to enable children to succeed in a less restrictive school setting. Most frequently, a child's problems are a combination of emotional and social as well as developmental delays and learning disabilities. By providing treatment and remediation, they can become better acclimated to the classroom.
See Also: