The Professional Library at Astor is available to serve the Astor staff and to meet the information needs of staff at all Astor locations. The Library houses an extensive collection of books and journals on child psychology, social work, family therapy, psychopharmacology and other relevant areas of interest.
The Library's catalog is available online:
Professional Library Catalog
Children's Library Catalog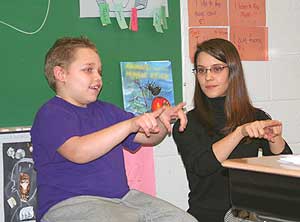 Special collections have been developed to meet specialized interest areas, such as a video collection and a bibliotherapy collection, intended for use by clinicians, social workers and teachers.
Astor staff is encouraged to take advantage of Library services such as:
Table of Contents (receive via email the table of contents of new professional journals and request articles)
Databases Searches (an annotated bibliography is prepared of articles and materials on your topic)
Topics of Interest (articles on topics ranging from aggression to grief to play therapy and more)
CONTACT THE LIBRARIAN for more information on what the Astor Professional Library has to offer.