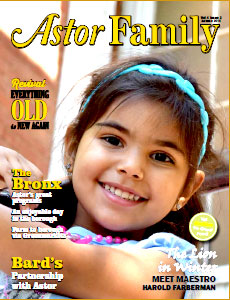 October 2015
Read our latest issue today!
Our Fall 2015 issue highlights Astor programs in the Bronx, our partnership with Bard College, fascinating articles about our community and much more! Community events, recipies, reviews, art and poetry.
"No family is completely immune to the potential need for the kind of help Astor gives children and families. An investment in Astor continues the process of binding this community resource to the people it serves in the Hudson Valley (which includes the Bronx)." writes Arthur Schiff in the new issue.