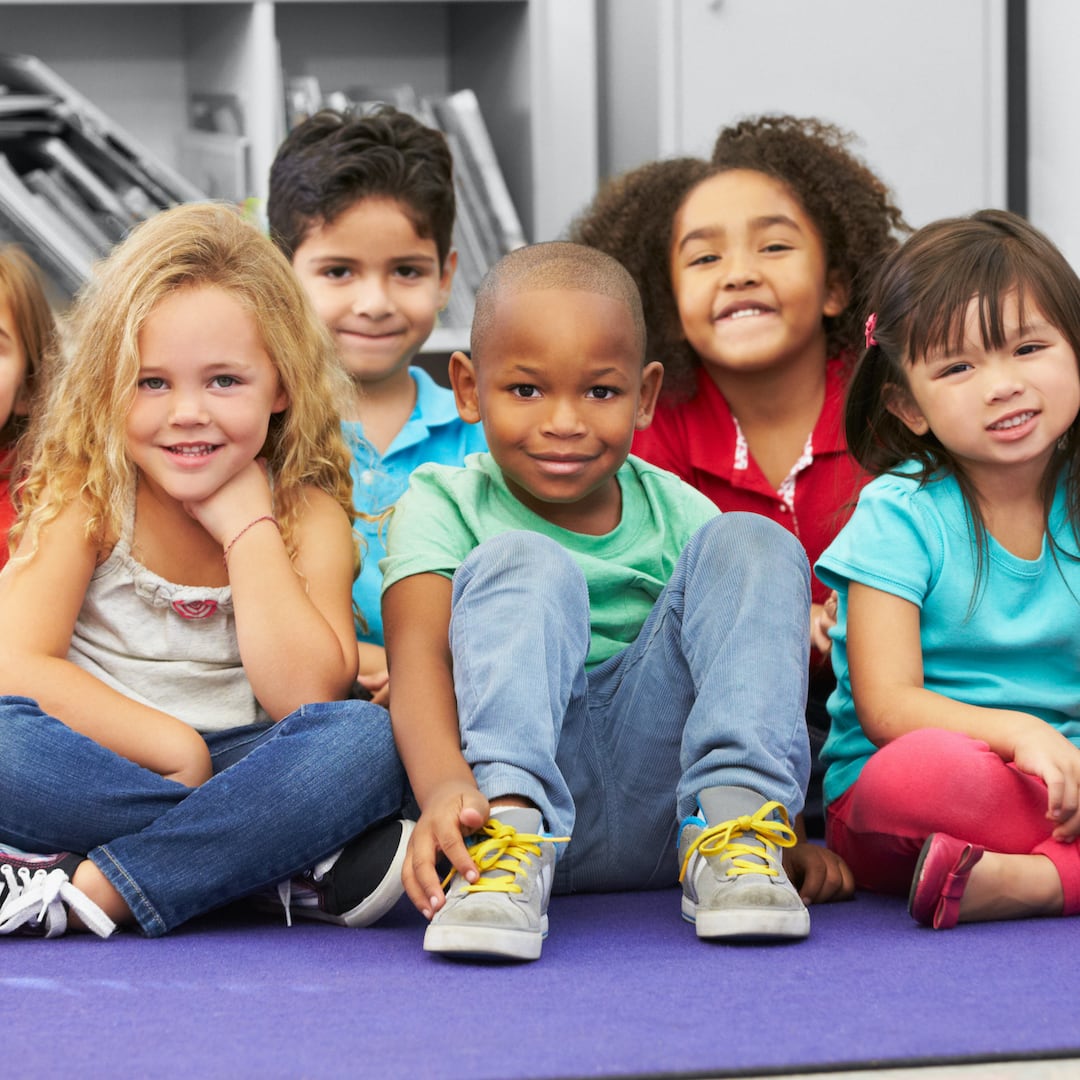 ← Bronx
Has your preschooler's behavior been difficult to manage at home or while you are out in the community?

Have you been hearing reports of behavioral difficulties from your child's daycare or preschool providers?

Has your child been referred to the Committee on Preschool Special Education?
Located at 4010 Dyre Avenue, the "Little Red Schoolhouse" was built in 1877 as a two-room public school (P.S. 15) and has always been known in the community by this name. The building was placed on the National Register of Historic Places in April 1981.
The Lawrence F. Hickey Center is a NYS Education Department approved 4410 special education preschool which is also licensed by the New York State Office of Mental Health as a Children's Day Treatment Program.  Also known as "The Little Red Schoolhouse", the center is named after Lawrence F. Hickey. Mr. Hickey was a board member and a dedicated supporter of Astor and our mission, who was instrumental in acquiring and renovating the school in 1992.
No one will be denied access to services due to their inability to pay. A discounted/sliding fee schedule is available based on family size and income.
We serve children:
between the ages of 2 years, 9 months  and 4 years, 9 months
who have behavioral and emotional challenges
Children attend a 12 month, 5 hour day in a center-based, self-contained classroom with a classroom ratio of 8 students to each one teacher and two teacher's aides.
Our goals at the Hickey Center
Prepare children with behavioral challenges to succeed in school
Improve the social and emotional functioning  of each child
Develop and enhance social readiness skills
Support the child within the family and community
Provide parenting support and skills training
Services Provided 
Special Education Services

High Scope Approach to Early Child Development
Field Trips: Extended Learning Opportunities Outside the Classroom
Therapeutic Crisis Intervention

Evidence-Based Clinical Services

Individual and Group Therapy 
Parent/Child Interaction Therapy
Parent Skills Training
Weekly Evening Parent Support Group Meetings
Behavior Management Techniques
Intake Procedure
Referrals approved by the Committee on Preschool Education are accepted from:
The NYC Department of Education
Early Intervention Programs
Pediatricians
Day Care Centers and other preschool programs
Each child will receive a comprehensive evaluation at no cost to the family
Each family will meet with a school psychologist, a special educator, and a social worker to assess the strengths and needs of the child and family
Each child will receive Speech, Occupational Therapy, and Physical Therapy evaluations  
Contact Us
Celesta Parisi, M.Ed., SBL, Principal
Tel: (718) 515-3000, ext. 101 
Email: Please use our Program Contact Form »
More Information
Program brochure (PDF file)
Folleto del programa (archivo PDF)
Learn about Astor's other Bronx Community-based programs: