Bronx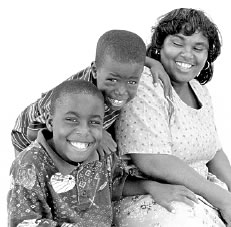 Astor's Clinic-Based Services help children with a wide range of emotional and behavioral problems as well as those who are the victims of child abuse, sexual abuse, trauma, and domestic violence. The staff members work closely with each family to help them identify their strengths and to engage them in the development of a treatment plan that will build on these assets and develop new skills.
Children who are in foster care, who are returning to the community from foster care, residential placements, or psychiatric hospital inpatients are eligible to receive services.
Child and Family Clinic Plus
In 2007, Astor was selected by the New York State Office of Mental Health to implement its newest initiative, the Child and Family Clinic Plus Program in the Bronx and in the Mid-Hudson Valley.
Child and Family Clinic Plus works closely with families to help with early identification of emotional needs through free voluntary screening in community settings such as schools and health centers. Screening is available only with the signed consent of a parent or guardian.
Bronx Clinic Locations
Astor operates multiple clinics in the Bronx, as well as school based satellite centers. View our:
Contact Us:
For more information or to make a referral to this program, contact:
Astor Bronx Clinic-Based Services
750 Tilden Street
Bronx, NY 10467
Tel: (718) 231-3400

Additional Notes:
For more information about Astor's Bronx Community-based programs:
See also: