Hudson Valley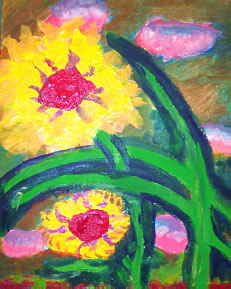 The Astor Adolescent Partial Hospitalization Program (PHP), licensed by the NYS Office of Mental Health, offers an intensive treatment program designed to keep adolescents in the community and prevent inpatient hospitalization.
The PHP Program uses intensive group, individual and family therapy to stabilize the adolescents' symptoms and avoid inpatient admission. PHP utilizes Dialectical Behavioral Therapy (DBT) as the primary evidence-based treatment model along with other evidenced-based therapies, including Trauma-Focused Cognitive Behavioral Therapy (TF-CBT) and Cognitive Behavioral Therapy (CBT).
This program may be used as an initial point of entry into mental health care; as a step up from routine or intensive outpatient services; as a step down from acute inpatient care; or to prevent hospitalization.
The program provides an educational component to enable the adolescent keeps up with school work. In addition, adolescents are provided with extra support in any learning areas that are challenging to them.
Services Offered:
health referral
symptom management
medication therapy
medication education
verbal therapy
case management
psychiatric rehabilitation readiness determination and referral
crisis intervention services
activity therapy
clinical support services.
Intake Criteria:
Adolescents ages 12 - 18, who reside in Dutchess and surrounding counties, and are at risk of inpatient psychiatric hospitalization, are eligible for admission to the Partial Hospital Program. 
Program Capacity:
Capacity of the program is limited to 12 adolescents ages 12 - 18, from Dutchess and surrounding counties.
Hours of Operation:
Hours of operation of the program are Monday through Friday, from 8:00 am - 4:00 pm. Therapists are on call to their clients when the program is closed.
Referrals:
Referrals can be made to Astor's Partial Hospital Program by calling (845) 554-1365; an intake/screening appointment will be scheduled within 48 hours of the phone call.
Fees:
Fees for these services are based on ability to pay; Medicaid and other third party insurance are also accepted.
Contact Us:
For more information or to make a referral to this program, contact:
Astor Partial Hospitalization Program
205 South Avenue, Suite 105
Poughkeepsie, NY 12601
Tel: (845) 554-1365
Fax: (845) 554-1376
Additional Notes:
For more information, or to make a referral to our Hudson Valley Community-Based Behavioral Health, contact:
Partial Hospitalization Program Director
205 South Avenue
Poughkeepsie, NY 12601
Tel: (845) 554-1365 x 100
Fax: (845) 554-1376
More Information:
Program brochure (PDF file)
Learn about Astor's other Hudson Valley Community-based programs: