Hudson Valley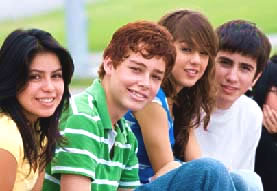 ADT is operated in collaboration with Dutchess BOCES and serves adolescents ages 12 -21 years of age. The program is located at two Dutchess BOCES sites.
The Middle School grades program is located at the main BOCES campus at Salt Point and the High School grades program is at the BETA site on Dutchess Turnpike (RT 44).
Astor staff members provide the mental health treatment components of the program and BOCES staff provide the academic and crisis intervention components. ADT is a full school day program and operates according to the BOCES school year calendar.
In addition to improving the student's academic achievement, major areas of focus include assisting students in developing healthy coping skills and improving social skills.
Services Offered:
Diagnostic Assessments;
Treatment Planning;
Individual, Group and Family Therapies;
Psychiatric Evaluations;
Medication Therapy;
Case Management;
Health Screenings;
Special Education Services;
Vocational Training;
Transition Planning.
Intake Criteria:
Students must be classified as emotionally handicapped and referred by the Committee on Special Education from their home school district as needing a restrictive and therapeutic educational placement.
Program Capacity:
The current capacity for ADT is 120 adolescents.
Contact Us:
For more information or to make a referral to this program, contact:
ADT Program Director
-or-
ADT Clinical Director
900 Dutchess Turnpike
Poughkeepsie, NY 12603
Tel: (845) 486-4840
Fax: (845) 486-4831
More Information:
Program brochure (PDF file)
Learn about Astor's other Hudson Valley Community-based programs: