Hudson Valley
Walk-ins Welcome! 9am – 5pm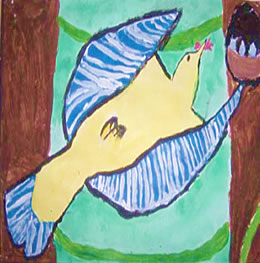 Astor Counseling Centers, located throughout Dutchess and Ulster Counties, New York, provide counseling, psychiatric services and case management to children and adolescents (ages 2-21) and their families.
Licensed by the New York State Office of Mental Health and accredited by The Joint Commission, each of the counseling centers is a designated Child and Family Clinic Plus provider.
First time clients who would like to be seen at one of the Centers can walk-in between the hours of 9 am and 5 pm.
Dutchess County and Ulster County contract with Astor's Counseling Centers to provide specialized treatment services to help children reach their highest potential in family life, school, friendships, and recreation.
We do this through an interdisciplinary staff that includes child psychiatrists, clinical psychologists, social workers, mental health counselors, and case managers. These professionals are committed to using their expertise in the best interest of the children and families they serve.
In the past, when patients called for their first appointment, it was taking between two weeks and two months to be scheduled. Open Access has virtually eliminated the waiting and allows us to respond more rapidly to our clients while allowing our clinicians to spend more face-to-face time counseling.
Eligibility & Enrollment Requirements
To be eligible for Astor Counseling Services, the youth must:
Reside in Dutchess or Ulster County
Be between the ages of 2-21
Have a mental health concern that interferes with one's own life, the family's life or life within the community.
How to Obtain an Intake Appointment
In Dutchess County, families should call Helpline (485-9700) for information on Open Access hours and the location of the nearest Counseling Center. An appointment can be made by calling the counseling center directly.
"Walk-ins" are welcome during the hours of 9 am – 5 pm and can wait for the next available intake appointment.
Dutchess County Counseling Centers:
Beacon Counseling Center  (845) 838-4920
Poughkeepsie Counseling Center  (845) 471-6004
Hyde Park Counseling Center    (845) 233-5935
Dover Counseling Center  (845) 350-3010
Rhinebeck Counseling Center (Satellite)  (845) 871-1535
Ulster County Counseling Centers:
Ellenville Counseling Center  (845) 647-3349
New Paltz Counseling Center  (845) 419-0850
Kingston Counseling Center  (845) 340-4105
School Based Behavior Health Programs
Cold Spring Elementary School  (845) 868-7451
New Paltz High School  (845) 419-0850
Seymour Smith Elementary School   (518) 398-3000
Stissing Mountain Jr./Sr. High School  (518) 398-7181
What Types of Services are Available at the Counseling Center?
The Astor Counseling Center staff has expertise in a variety of treatment approaches designed to assist children and families. The following is a list of the various treatment approaches available within the counseling centers:
Open Access
Comprehensive Assessment
Treatment Planning
Counseling Readiness Protocol
Family, Individual and Group Therapy
Child and Family Clinic Plus In-home Family Therapy
Crisis Intervention Services
Outreach
Complex Care Management
Psychiatric Services & Medication Management
Health Screening
Psychological Testing
Substance Abuse Screening
Clinical Support Services
ADHD Evaluation
Safety Planning
Discharge Planning
Fees:
Insurance
Medicaid
Self pay
Payment is expected at time of service.
Locations:
For more information, or to make a referral to our Dutchess County Hudson Valley Community-Based Behavioral Health & Prevention Programs, contact:
Dutchess County Helpline: 1-877-485-9700
Dutchess County Counseling Centers
Astor operates multiple counseling centers throughout Dutchess and Ulster Counties, as well as school based satellite centers. View our:
More Information:
Program brochure (PDF file)
Learn about Astor's other Hudson Valley Community-based programs: