Hudson Valley
Home-Based Crisis Intervention Program (HBCI)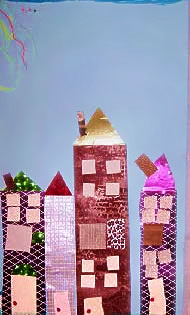 The Astor Home-Based Crisis Intervention Program (HBCI), designed to prevent psychiatric hospitalization, is an intensive, short-term crisis intervention service and family education program. Astor provides this service under contract with the Dutchess County Department of Mental Hygiene.
Crisis intervention, home-based assessment & treatment planning, psycho-education, family & individual therapy, case management & referral services are provided by our interdisciplinary staff.
Consulting psychiatrist
Program supervisor
Three therapists
Therapists are available to families 24-hours a day, 7 days a week, to respond to a crisis situation.
HBCI Referral Process
Referrals to Astor's HBCI Program are accepted from psychiatric hospital emergency services, schools, children's mental health providers, other public agencies working with children and in-patient psychiatric hospitals.
HBCI Intake Criteria
The identified child and family in crisis is seeking an alternative to psychiatric hospitalization
The child is 18 years or younger and lives in Dutchess or Ulster County
The family wants to remain together at home
Contact Us:
For more information or to make a referral to this program, contact:
HBCI Program Director
205 South Avenue
Poughkeepsie, NY 12601
Tel: (845) 554-1365
Fax: (845) 453-3033
More Information:
Program brochure (PDF file)
Learn about Astor's other Hudson Valley Community-based programs: