Hudson Valley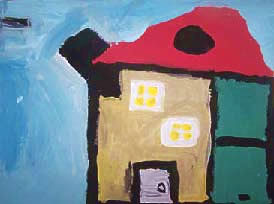 Welcome to the Waiver Program, one of Astor's Community-based Behavioral Health and Prevention Programs. The Waiver Program is comprehensive and has been designed with you and your family in mind.
At Astor, we aim to provide individualized care to each of our families that will be of assistance in the home and in our community.
The target population is seriously emotionally disturbed children and adolescents between the ages of 5 and 17 (prior to 18th birthday); at imminent risk for institutional placement at an RTF (Residential Treatment Facility) level of care or intermediate psychiatric hospitalization (RCPC). The family must be able to provide a viable and supportive environment for community based care.
The ICC (Individualized Care Coordinator) agency is responsible for enrolling children approved for Waiver services in the Medicaid program. Phone the program office at (845) 486-9743 for referral information.
Home and Community-Based Service Waiver (HCBS Waiver)
Family focused team support of non traditional services provided at home as related to a family's individualized service plan
Must be at risk of out-of-home placement due to complex mental health condition
Six visits per month by ICC
Description of Services
Crisis Response Service Workers:

Crisis Response Service Workers perform interventions designed to stabilize children and families when they are in crisis. This includes assessment, consultation and immediate interventions wherever and whenever necessary on a 24 hour/7 day a week basis. These workers provide immediate, short-term interventions until linkages are made with other appropriate services.

Family Support Services:

Family Support (FS) Workers provide activities designed to enhance the child and family's ability to function as a family. Activities may include parent education and advocacy, linkage with support groups and the provision of opportunities for child/family interaction and community involvement.

Individualized Care Coordinator (ICC):

ICCs assist the child and family in identifying their strengths and needs while coordinating care through a network of providers in the county's system of care.

The ICC monitors delivery of services and supports through the initial development and periodic review of the service plans and budget. Recreational activities, transportation, and general supervision and may be performed in the child's home or in the community.

Intensive In-Home Services Workers (IIH):

IIH workers provide on-going activities in the home designed to avoid crisis situations. Interventions are based on limited goals and may include psycho-education, crisis de-escalation strategies, parent-child relationship building and the improvement of parenting skills.

Skill Builders (SB):

Skill Builders design and provide activities that assist the child and/or family in acquiring, developing, and accessing functional skills needed to live successfully in the community. This may include areas such as budgeting, completing tasks, socializing, and activities of daily living.

Respite Care Workers (RC):

Respite Care Workers provide aid, on an emergency or planned basis, which temporarily relieves the family of the care taking role. Respite activities may include engaging children in recreational activities, transportation, and general supervision and may be performed in the child's home or in the community.
Children participating in these programs will be able to attend and participate in monthly respite/skill-building events and other special events.
The parents are welcomed to join the Parent's Advisory Board to assist Astor in strengthening the way services are delivered to families.
Contact Us:
For more information or to make a referral to this program, contact:
Hudson Valley Community-based Behavioral Health And Prevention Services
46 Lincoln Avenue
Poughkeepsie, NY 12603
Tel: (845) 486-9743

More Information:
Program brochure (PDF file)
Learn about Astor's other Hudson Valley Community-based programs: