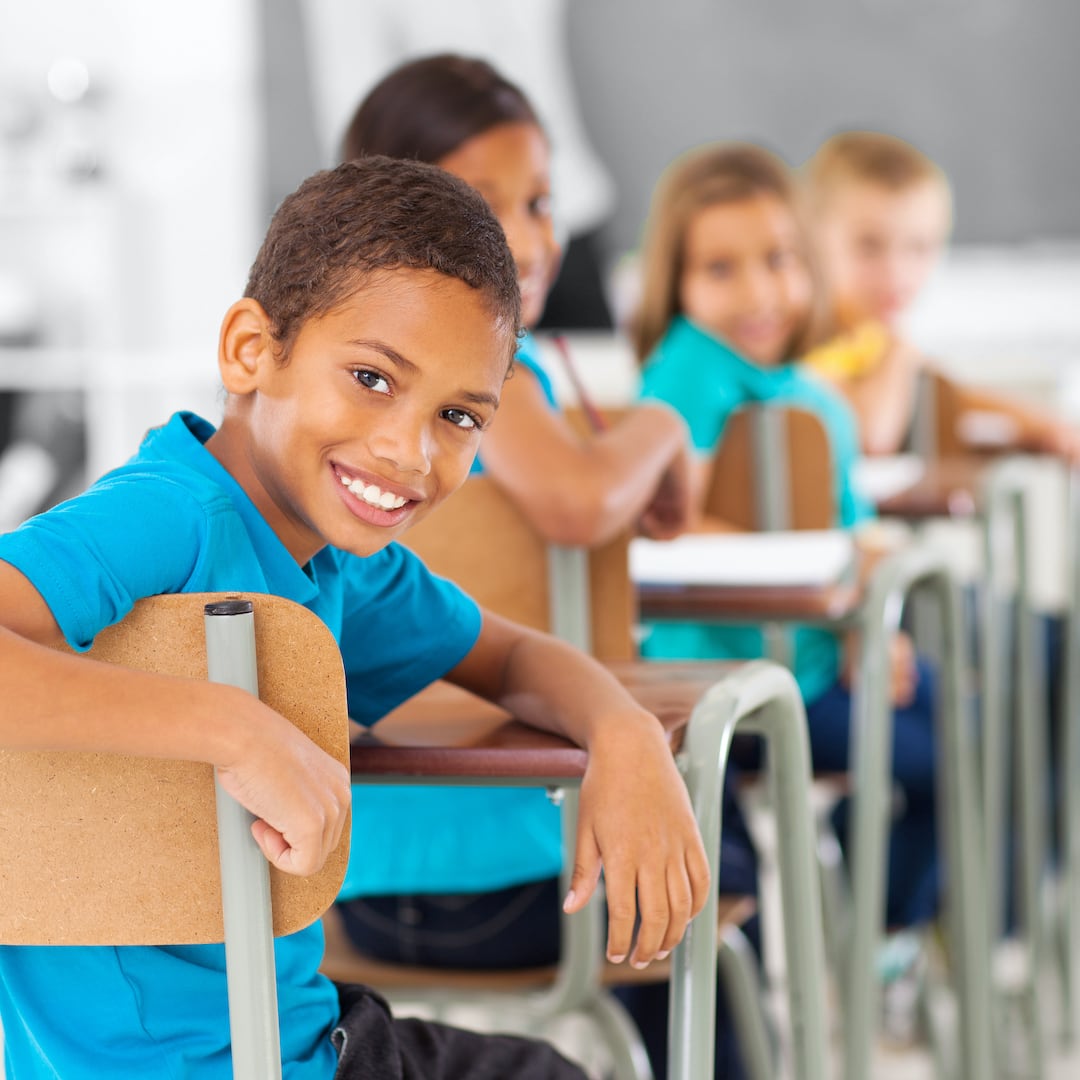 ← Hudson Valley
Does your child attend one of our partner schools?

Does your child exhibit any of the following symptoms at home and/or school: anger, sadness, easily distracted, falling grades, experience of recent loss or move, etc.?

Are you a school or CBO representative interested in partnering with Astor?
Astor has decades of experience working with children in collaboration with the Department of Education through school-age day treatment programs and clinic-based school satellite programs. Astor offers an array of services based on evidence-based models, providing a comprehensive mental health partnership that is flexible and customizable to the unique needs of each school population.
Astor does not discriminate in the provision of services based on an individual's: Inability to pay; Medicare, Medicaid, or Children Health Insurance Program coverage; or Race, color, sex, national origin, disability, religion, age, sexual orientation, or gender identity.
Universal Interventions
Designed to support the entire school, including:
      ·  Assessment
      ·  Training/Education
      ·  Identify needs and gaps
      ·  Referral to services
Selective Interventions
Classroom & group interventions target at-risk students and enhance faculty skills, including:
      ·  Intensive case consultation with teachers and school support team
      ·  PBIS/TCI Crisis Assessment
      ·  Groups with identified students
      ·  Specific staff training
      ·  Classroom management consultation
      ·  Crisis avoidance, crisis response, and peer mediation
Targeted Interventions
For identified individual students and families in need, including:
      ·  Evidence-based treatment, assessments, and evaluations as part of on-site Article 31 satellite
         school-based mental health clinic
      ·  Mental health/educational referrals and case planning
      ·  Supervisory oversight provided by a licensed clinician for all individual, group and                                         family psychotherapy, crisis intervention, and behavioral health assessment and evaluation services
*All prices are calculated based on Medicaid/commercial insurance mix of student population using a cost-share model with school district & Astor Services
Locations:
Cold Spring Elementary School
358 Homan Road
Stanfordville, NY 12581
Tel: (845) 868-7451
Kingston Central School District
21 Wynkoop Place
Kingston, NY 12401
Tel: (845) 943-3000
Millbrook Central School District
43 Alden Place
Millbrook, NY 12561
Tel: (845) 677-4210
New Paltz High School
130 S Putt Corners Road
New Paltz, NY 12561
Tel: (845) 419-0850
Onteora Central School
5203, 4166 NY-28
Boiceville, NY 12412
Tel: (845) 657-2373
Pawling High School
30 Wagner Drive
Pawling, NY 12564
Tel: (845) 855-4620
Phoenicia Elementary School
11 School Lane 
Phoenicia, NY 12464
Tel: (845) 688-5580
Seymour Smith Elementary School
41 Academy Street
Pine Plains, NY 12567
Tel: (518) 398-3000
Stissing Mountain Jr./Sr. High School
2829 Church Street
Pine Plains, NY 12567
Tel: (518) 398-7181
Contact Us
Lynn Gillard, LCSW-R (she/her/hers)
Tel: (845) 702-0000
Email: Please use our Program Contact Form »
More Information
Program brochure (PDF file)
Folleto del programa (archivo PDF)
Learn about Astor's other Hudson Valley Community-based programs:
Adolescent Partial Hospitalization Program
An alternative to school, short-term intensive therapy program
Astor Learning Center
Therapeutic school for grades K-8
Care Management (Health Homes)
Medicaid benefit that refers, organizes, and coordinates provider(s) involvement for families
Counseling Centers
Providing therapy, psychiatric services and case management to children and adolescents and their families
Day Treatment
In partnership with BOCES, a school-based intensive mental health and special education service for grades 2-12
Intensive Day Treatment
Therapeutic Transitions Program
Enhanced Coordinated Children's Services Initiative
A multi-agency process that seeks to prevent out-of-home placement and coordinate services to meet the family's complex needs in Dutchess County
Family Therapy and Support Services
Services to youth with behavioral issues, including Juvenile Delinquent (JD) and Persons in Need of Supervision (PINS) in Orange County 
Head Start
Federally funded preschool programs. Read more…
High Fidelity Wraparound
Evidence-based care coordination that uses a highly structured, team-based, family-centered approach
Home Based Crisis Intervention (HBCI)
Short-term in home family therapy program for families who live in Dutchess and Ulster Counties
Prevention / Intensive Home Based Services
In-home program that serves parents with children at risk of foster care placement in Dutchess County
Probation Based Services (J-RISC)
Family therapy program for children involved with Dutchess County's Department of Community Corrections and Probation
Residential Programs
The Residential Treatment Program is a therapeutic out-of-home placement serving children aged 5–13 who have emotional challenges that exceed community-based interventions. The program is located in Rhinebeck, NY, and accepts children from all counties of New York State.
Residential Treatment Center
Residential Treatment Facility
School-Based Behavioral Health and Training 
Array of services, including consultation and training, provided to school districts in the Hudson Valley area
Serving Youth iN Their Communities (SYNC)
Home and community based services for children with Medicaid 
Therapeutic Foster Boarding Home Program
Enhanced therapeutic foster care program with case management, advocacy, medical services, and 24/7 support